WWF-Pakistan, AED Balochistan promote organic cotton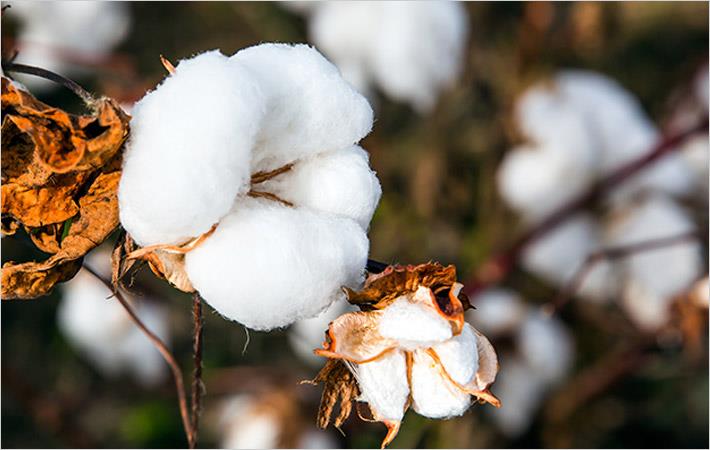 WWF-Pakistan and the Agriculture Extension Department (AED) Balochistan have signed a memorandum of understanding (MoU) to initiate a formal partnership for capacity building of organic cotton farmers in Balochistan in order to meet organic cotton standards.

Organic cotton is grown without using any chemical fertilisers or pesticides and is cultivated on land that is detoxified from residues of chemical fertilizers and pesticides over a period of at least three years. The seeds used to grow organic cotton are not genetically modified and are kept clean from chemical impurities during processing and packaging, WWF-Pakistan said in a press release.

In 2015 WWF-Pakistan and Control Union Sri Lanka carried out an audit and inspection of 500 cotton fields in Lasbella district, Balochistan. The outcome was deemed encouraging and as a result the WWF-Pakistan launched a three-year organic cotton project in 2016 in districts Lasbela, Sibi and Barkhan of Balochistan. If the cotton crop produced comes up to the standards of organic cotton farming in its initial two years it is called in conversion cotton and in the third year the yield is certified as organic Cotton. The transformation will take place under the supervision of WWF-Pakistan and a certified verifying body which will carry out vigilant inspection on the quality of the cotton crop.

At the signing ceremony, Hammad Naqi Khan, DG WWF-Pakistan expressed his support to introduce organic farming techniques in Balochistan. "WWF-Pakistan aims to make cotton production sustainable and in principle will provide every possible support to the organic cotton farmers through its sustainable agriculture programme (SAP)."

Masood Ahmed Baloch, Director General AED Balochistan said that "As the Agriculture Extension Department (AED) Balochistan has been providing technical assistance to farmers in the province - AED is a natural partner of WWF-Pakistan regarding capacity building of organic cotton farmers."

Pakistan is the fifth largest producer of cotton in the world and the third largest exporter of raw cotton. Cotton and cotton products contribute about 10 per cent to GDP and 55 per cent to the foreign exchange earnings of the country. On the whole between 30 and 40 per cent of cotton is consumed domestically as final products. The remaining is exported as raw cotton, yarn, cloth, and garments.

The project aims on improving farm yield and income of organic cotton farmers through capacity building. This will be achieved by making organic cotton production sustainable and involving supply-chain actors so that an effective system is in place for the procurement of organic cotton seed support by creating local and national facilitating environment.