Harbortouch unveils new POS retail software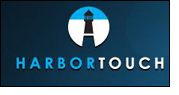 Harbortouch, a leading national supplier of touch-screen point-of-sale (POS) systems, announced three new versions of its industry-leading free POS system program for the retail, spirits, and convenience store industries. The new software packages offer numerous time and money saving features to accommodate the industry specific needs of these markets. The three new versions are titled Harbortouch Retail, Harbortouch Spirits, and Harbortouch C-Store.

Harbortouch Retail is designed for retail environments of any size and includes a color/size/style matrix that allows merchants to build custom attribute matrices for a particular piece of apparel. This function helps to streamline order selection for a more efficient process. Additional features include gift receipts, registries, rentals and consignment functions, and layaway.

Harbortouch Spirits offers many of the same benefits of the retail system but adds some features to meet the unique needs of wine, beer and liquor stores. A key functionality of this version of the POS software is an age verification process that prompts cashiers to ask for consumer identification and alerts them if the consumer can legally purchase age-restricted products. The system can also differentiate between single drinks and multi-packs when checking out customers.

Another version of the POS software called Harbortouch C-Store meets the needs of the high-volume transaction environment found in convenience stores. It also includes the age verification function for age-restricted products along with many of the same features offered in the other packages.

Additional capabilities found in all three Harbortouch software types include:

• Advanced reporting with a wide range of reports to provide a top-level view of business operations;
• Employee productivity and hours can be tracked through the solution via a built-in time clock;
• Automatic inventory tracking for real-time updates of stock on-hand;
• Customer database that records comprehensive purchase history and personal/contact information to identify sales trends and best customers, making it ideal for loyalty and other incentive programs;
• Dynamic pricing capability to customize product pricing within seconds to accommodate coupons, limited-time sales and other discounts; and
• Integrated vendor management system that allows a retailer to put all suppliers into one database for much cleaner management and easier reporting.

Harbortouch CEO Jared Isaacman states, "While our free POS program has been a tremendous success in the restaurant and hospitality arena, we were always committed to developing a solution that fit the needs of retailers, convenience stores and liquor merchants. We include customizations in each of these three advanced packages that perfectly suit them to their unique business.

"Our age verification feature helps convenience stores and spirits retailers remainin legal compliance, protecting the business and the community at large. The sizing and color matrix available for retailers means new efficiencies for the order process. All of our features are fundamentally based on improving efficiency, boosting revenue, and ultimately encouraging end customer satisfaction."