IDGLOBAL to begin working directly with its partner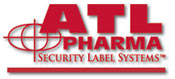 IDGLOBAL is providing its January corporate update and full year 2008 outlook.

Fiscal Year 2008 Outlook:
IDGLOBAL's business model of delivering and showcasing its Nano-Molecular Markers for anti-counterfeiting and IDFORENSIX for anti-theft / loss prevention products will continue through an aggressive tradeshow and conference schedule throughout the 2008 fiscal year.

Revenues and the roster of clients for its Nano-Molecular-Markers has grown significantly in fiscal year 2007 and IDGLOBAL is engaged in multiple pilot projects, proposals and early stage discussions with a number of Fortune 100 companies.

IDGLOBAL has been receiving client inquiries and requests for demonstrations and pilot project testing for its Nano-Molecular anti-counterfeiting solutions at a significant pace as a direct result of its strategy associated with demonstrating its products at high profile events and tradeshows.

IDGLOBAL shall release information regarding any material developments as they become available.

Beginning its second full year of operation, IDGLOBAL anticipates a break-even financial condition for 2008.

This can be augmented to a polarity given multiple successful client acquisitions however; IDGLOBAL management prefers a conservative opinion in providing the markets with forward looking financial information.

January 2008 Corporate Update:
In January 2008, IDGLOBAL will be engaging in multiple client meetings,discussions and advancing opportunities associated with recent meetings with high level barristers / lawyers and some of Silicon Valley's largest organizations that include apparel, garment and technical corporations as well as specific discussions in the pharmaceutical verticals.