Symantec helps drive operational efficiencies with Workflow 7.0 & ServiceDesk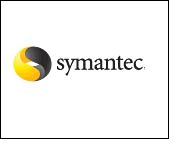 Symantec Corp announced Symantec Workflow 7.0 and Symantec ServiceDesk 7.0 to help businesses maximize efficiencies and achieve significant cost savings by connecting people, processes and information. Workflow 7.0 helps customers enforce policies, automate repetitive tasks and accelerate the delivery of IT and business processes. ServiceDesk 7.0 will offer customers a new process driven and powerful ITIL-based incident, problem, change, release and knowledge management tool that improves availability and service levels.

Both Workflow 7.0 and ServiceDesk 7.0 are uniquely driven by a drag-and-drop visual designer approach, allowing businesses to develop comprehensive, automated processes without requiring a fundamental knowledge of the coding behind the applications. Due to their flexible approach, these products can integrate directly into an existing environment without requiring integration services or deep technical knowledge that is usually necessary when combining diverse technologies.

Both products are built on the Symantec Management Platform, providing improved manageability and extensible integration across Symantec's product portfolio, allowing companies to integrate security, data loss prevention, systems management, and backup and recovery. In addition, the flexible nature of the platform allows integration into third-party solutions as well.

"Organizations today are looking for ways to improve efficiencies, increase compliance, and reduce costs while leveraging existing systems and resources and building out their IT organization as needed," said Francis deSouza, senior vice president, Enterprise Security Group, Symantec. "Both Workflow 7.0 and ServiceDesk 7.0 provide immediate customer benefits through process automation to shorten timelines and maneuver through organizational structure while maintaining accountability and ensuring compliance."

The ability to manage processes effectively continues to be a constant fixture in the minds of IT executives. In a January 2009 Gartner study titled, Meeting the Challenge: The 2009 CIO Agenda, more than 1,500 CIOs were asked where they thought the enterprise should focus its attention and resources in an uncertain economy for improving current operations and performance. According to the report, improving business process was the No. 1 response and has been for the past four years.

Symantec Workflow 7.0
Workflow 7.0 now makes it easier to deliver comprehensive IT and business process automation with increased support for business systems, advanced reporting, increased performance and an expanded end-user portal. Workflow can be used to automate common IT processes such as new employee provisioning, self-help service catalogs, new hardware and software requests, password reset and many more. The new version improves manageability by providing customers with a visual, self-documenting workflow designer, helping customers rapidly deliver processes by simply dragging and dropping predefined components to create a flow diagram.