Gilt Groupe establishes Software Development Centre in Dublin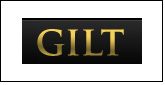 Minister for Finance Michael Noonan TD announced that Gilt Groupe, an innovative online shopping destination, has established its International Headquarters and Software Development Centre in Dublin and will also open a Customer Support Centre in Limerick.

The company anticipates it will create between 100 and 200 jobs in the next couple of years with the support of IDA Ireland. This marks the first European operation for the company, and the company hopes to see strong growth in the region over the coming years.

Gilt Groupe is establishing a Customer Support Centre in Limerick and will locate its International HQ and Software Development Centre in Dublin. Recruitment will commence for senior software engineering and technology roles in Dublin immediately to own and accelerate some of the Company's most critical product development projects. It is anticipated that Gilt Groupe's Customer Support Centre will be operational in Limerick by September. It is envisaged that employment will be split equally between the two sites.

Gilt Groupe is an innovative online shopping destination offering its over 3.5 million members special access to the most inspiring merchandise and experiences every day, many at insider prices. Gilt continually searches the world for the most coveted brands, including fashion for women, men and children, home décor, hotels and travel experiences on every continent, and unique activities in a growing list of cities and destinations.

Making today's announcement Minister Noonan said "As a leading online retailer and one of the fastest growing companies in the US, this a significant win for Ireland in the digital space, and is a major endorsement of Ireland's capabilities in the areas of electronic and social commerce."

"The company will provide excellent employment opportunities in Limerick and Dublin for talented graduates with strong customer service and IT skills. The addition of Gilt to Ireland's national spread of internet based companies further reinforces Ireland's reputation as the 'Internet Capital of Europe'", added Minister Noonan.

Kevin Ryan, Founder and CEO of Gilt Groupe said "As a rapidly growing company we were attracted to Ireland because of its multilingual business and technical skills base, the growing digital media and eCommerce cluster and the pro business operating environment. We are excited about our worldwide expansion and growing product offering and we are confident that our Irish operation will be at the centre of Gilt's continued success."

Melanie Hughes, Chief Human Resources Officer of Gilt Groupe who was in Dublin for today's announcement added "This is a great time for talented people to join us and share in the opportunities our growth presents for everyone in our company. Ireland is building a great reputation as an innovative place for internet based companies and we are confident that in Ireland we will find the dynamic and creative talent we need be part of our successful and growing team".