H&M's Sustainability Report 2015 shows progress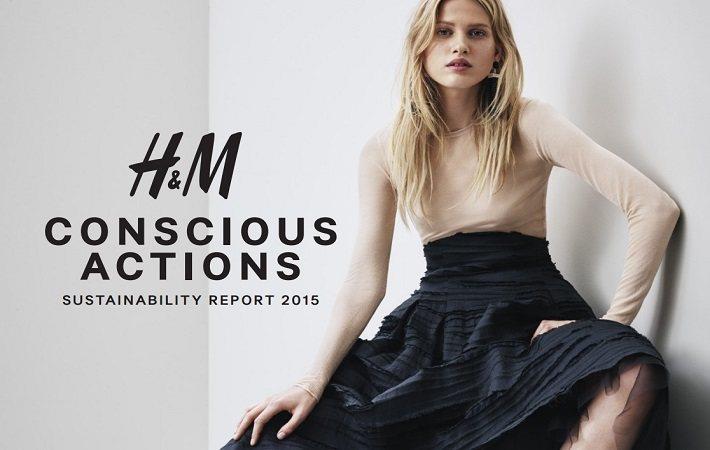 Swedish clothing retailer H&M has released its Conscious Actions Sustainability Report 2015 which shows a steady increase of sustainably sourced materials and great progress when it comes to the use of renewable electricity. Another highlight is the signing of the Global Framework Agreement with IndustriALL Global Union and IF Metall.

"I am really proud of what H&M has achieved and the positive impact we are making. We are leading the way today within several sustainability areas and I want us to continue to raise the bar. This is why I am so happy to see that sustainability is on the minds of so many people at H&M – every day and in all departments. When I hear colleagues discussing sustainability over coffee, I honestly feel we have come a long way. But it is a very complex issue and we are certainly not at the end yet – there is more to do, for us and the entire industry," said H&M CEO Karl-Johan Persson.

"We have set the vision of becoming 100 per cent circular. In close dialogue with experts and stakeholders we will set time-bound milestones to reach this goal. This will take us closer to our goal; to lead the change towards fully circular and sustainable fashion", said Anna Gedda, Head of Sustainability at H&M.

The 14th Sustainability Report outlines goals and achievements, but also future challenges along the product lifecycle.

As for steps towards 100 per cent recycled or other sustainably sourced materials, the report says since new technology and innovation is essential in reaching the goal to only use recycled or other sustainably sourced materials, H&M will work even more closely with experts and other stakeholders to push the development forward. Every year H&M increases the use of sustainably sourced materials – now representing 20 per cent of the total material use. Since cotton is a frequently used material in textile production, H&M also gradually raises the use of sustainably sourced cotton. Organic cotton, recycled cotton and Better Cotton (certified by the BCI) made up close to one third of H&M's cotton use in 2015, taking the company closer to its goal to only use cotton from sustainable sources by 2020.

The recycled cotton comes from collected garments, such as through the H&M Garment Collecting programme, while the equivalent of over 90 million PET bottles has been used to make recycled polyester.

According to the report, the share of renewable electricity of H&M's total global electricity use increased to 78 per cent in 2015 from 27 per cent in 2014. At the same time, the total emissions were reduced by 56 per cent compared to 2014. The main reason for this was the increased use of renewable electricity.