Guess? Inc delivers record revenues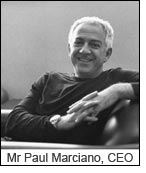 Guess?, Inc reported financial results for the second quarter of its 2012 fiscal year, which ended July 30, 2011.

Second Quarter Fiscal 2012 Highlights
• European revenues increased 30% in US dollars and 14% in local currency
• Asian revenues increased 31% in US dollars and 22% in constant dollars
• North American retail revenues increased 8%
• Adjusted operating margin was flat at 16.7%; GAAP operating margin was 13.8%

Second Quarter Fiscal 2012 Results
For the second quarter of fiscal 2012, the Company generated adjusted net earnings of $78.3 million, a 17.2% increase compared to net earnings of $66.8 million for the second quarter of fiscal 2011. Adjusted diluted earnings per share increased 16.7%, reaching $0.84, compared to $0.72 for the prior-year quarter. The adjusted net earnings excludes a settlement charge of $19.5 million, along with the related tax impact, associated with the pending settlement of the Company's relationship with one of its European service providers. On a GAAP basis, second quarter fiscal 2012 net earnings were $60.7 million and diluted earnings per share, including an unfavorable $0.19 impact from the settlement charge, totaled $0.65.

Paul Marciano, Chief Executive Officer, commented, "We are pleased with our financial performance in the second quarter. Our adjusted earnings exceeded our expectations for the quarter and we delivered record revenues, with growth in all regions of the world. Our international businesses continue to drive our growth, with Europe and Asia combining to deliver 80% of this quarter's revenue increase. In North America, our focus on inventory control and markdown management was evident in our results, as we posted a substantial increase in our retail profitability. Overall, our results demonstrate the ability of our team to manage our business effectively and execute well on our strategic initiatives."

Mr. Marciano continued, "This quarter's performance is a testament to the strength and momentum of the Guess? brand around the world. Recently, though, global economic and market conditions have become increasingly volatile, which could erode consumer confidence and have an impact on our customers' behavior. We will continue to monitor market conditions and manage our business prudently, with initiatives to enhance our productivity and profitability. With our diversified business model and strong management team, we have a proven track record of delivering solid results even during challenging times. Supported by our strong cash position and solid capital structure, we will hold fast to our long-term strategies and vision, focusing on measured growth as we position our brand to expand around the world."

Total net revenue for the second quarter of fiscal 2012 increased 17.3% to $677.2 million, from $577.1 million in the prior-year quarter. In constant dollars, total net revenue increased 9.5%. The Company's retail stores in North America generated revenue of $261.1 million in the second quarter of fiscal 2012, an 8.0% increase from $241.8 million in the same period a year ago. Comparable store sales decreased 3.4% in local currency and 1.9% in US dollars for the second quarter of fiscal 2012, compared to the same period a year ago. The Company directly operated 490 retail stores in the United States and Canada at the end of the second quarter of fiscal 2012 versus 448 stores a year earlier.