'Garments Without Guilt' – Creating ripples across the globe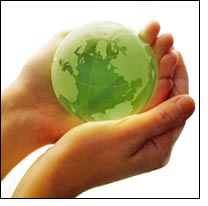 The Sri Lankan textile industry has been in the forefront on issues of sustainable means of production and eco-friendly clothing. This would, no doubt, have brought about mileage to the clothing industry. To understand the impact this eco-friendly means of production has brought about on the sector in particular, Fibre2fashion spoke to Joint Apparel Association Forum (JAAF) and one of the forerunner in the field of eco-friendly garmets and also one of the biggest apparel companies; Brandix Ltd.

Mr Iresha Somarathna, Senior Manager, Environment & Energy Management, Brandix Lanka Limited had this to say when asked about as to what inspired their company to invest in sustainable means of production. "The world as we know is constantly changing. And with time there has been an increased urgency to address climate change concerns on a global agenda. We have seen over the last 4–5 years incidents ranging from heat waves to hurricanes, the consequences of global warming, bringing in disaster to the world we live in".

He continued, "If we take a look at the statistics for the global annual CO2 emissions, Sri Lanka as a country ranks at approximately 90th with the emissions figure being less than 0.1 percent of the total emissions and Brandix as a company is responsible for just a fraction of this value, so a question might arise as to why Sri Lanka should even bother about mitigating the issue of global warming".

He added, "We have identified that our responsibilities are equal to those of industrialized nations in order to make a sustainable environment for future generations to come, with that in mind, our company made a five year eco-friendly plan back in 2007 to reduce carbon footprint across the group by as much as 30 percent by the year 2012 and as a benchmarking step, we initiated the Brandix Eco Centre; A 30-year old casual wear manufacturing facility in Seeduwa, was converted into a "Green" plant in April '08".

The Conversion has resulted in a reduction of carbon emissions by 80 per cent, an energy saving of 46 per cent and a reduction of water consumption of 70 per cent, along with a zero solid waste disposal in landfills, which are indicators that match those of the best eco-friendly manufacturing operations anywhere in the world and represent a significant reduction in the factory's impact on global temperature along with which the renovation of this plant went hand in hand with Marks & Spencer's - Plan A initiatives", he concluded by saying.

Mr Rohan Masakorala, Secretary General of JAAF commenting on the same subject said, "Over the years the industry has been investing consistently on both ethical and sustainable means of production and the manufacturers' inherent will to 'doing business right' backed by the legislation of the country has sustained the efforts through the years and since its inception, the industry has been supplying globally renowned international brands who have had their own guidelines and benchmarks on acceptable means of production which also contributed towards sustaining this focus on ethical and sustainable production".