Traditionally transitional first quarter - Groupe Bikini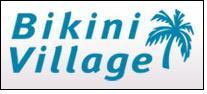 Groupe Bikini Village inc. released financial results for its first quarter, ended May 1st, 2010, which reflect steady sales volumes, an overall increase in gross margins, continued tight control over direct and indirect expenses, and the Company's disciplined approach to inventory management.

"The first quarter of each year, which falls between our two strongest quarters, is traditionally a transitional quarter for Groupe Bikini Village, marked by a loss," said President and CEO Yves Simard. "Recognizing this pattern, we kept tight control over direct and indirect expenses and maintained our focus on inventory management – together, the foundations of our strategy to adapt operations to match market realities – and as a result, entered our second quarter of 2010 on stable ground, ready to immediately take advantage of improved market conditions when they arise."

First quarter 2010 results
Net sales for the first quarter of 2010 increased slightly to $10 million, compared to $9.9 million in the first quarter of 2009. Comparable sales, which compare the sales of the same number of stores from year to year, decreased by 1.2% over the same period.

Groupe Bikini Village delivered EBITDA1 of $289,000, or 2.9%, in the first quarter of 2010, compared to EBITDA1 of $248,000, or 2.5%, for the first quarter of 2009. The $41,000 increase in operating income in the first quarter of 2010 was primarily the result of the Company's strategy to focus on full-price selling and to tightly manage inventories – all of which led to a stronger overall gross margin by $244,000. However, this success was mitigated somewhat by higher operating costs of $203,000, which resulted from having had a greater number of stores open, increased rental expenses on existing stores, and increased salary expenses due to the increase in the minimum wage in both Quebec and Ontario.

For the first quarter of 2010, the Company's net loss was $238,000 (nil per basic and diluted share), as compared to net loss of $258,000 (nil per basic and diluted share) for the same quarter in the previous year.

Outlook 2
The Company's outlook contemplates a number of factors which suggest brighter prospects for Groupe Bikini Village in fiscal 2010. "Market conditions have been showing signs of recovery, consumer confidence appears to be on the rise, and our strategy to fine-tune our operations to suit a changing market has allowed us to improve our position with respect to both inventory and cash flow," says Simard.

"Whatever the environment, we will maintain our characteristic discipline, continuing to operate as we have throughout the economic downturn – with an eye firmly on our bottom line."

Simard says that Groupe Bikini Village's results over the course of the current market downturn have demonstrated that the Company's efforts to adapt its operations to changing external realities are effective, and position it well for success when economic conditions improve. Going forward, the Company will keep a clear focus on managing working capital, inventories, supply risk, capital expenditures and debt level, as well as direct and indirect costs.