Cintas Introduces the '8 Commandments of Garment Care'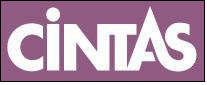 Cintas Corporation introduced its "8 Commandments of Garment Care." Developed to help hotels extend the life of their associate apparel programs, the "8 Commandments of Garment Care" offers practical advice and tips for helping hotels achieve the maximum lifespan of their garments. The tips help limit practices that may cause long-term damage to fabric and help reduce replacement costs.

"From washing garments too often to drying with excessive heat, many common care practices may actually harm the garment," said Kristin Sharp, Director of Design & Merchandising, Cintas Corporation. "Because more hotels are opting for machine-washable garments to replace costly dry-clean only programs, it is important that hoteliers utilize these best practices to educate their employees and laundry department staff on the proper care techniques."

By following these fundamental best care practices, hoteliers and hospitality staff can extend the life of their professional and personal apparel:

Make sure garments properly fit. A garment should not reveal any horizontal pulls or heavy wrinkling around the bust, hip or thigh area when worn. For a correctly sized slacks and skirt you should be able to put two fingers in the waistline comfortably to ensure you have plenty of room. When determining size, pick the largest of the sizes in the range provided. Having the correct size ensures clothes wear uniformly.

Use the correct water temperature. Different garments require different laundering temperatures. For example, machine washable suits should be cleaned using cold water temperatures where certain non-iron dress shirts and blouses should be laundered in warm water.

Launder with similar types of clothing. For example, washable suiting should be laundered alone or with similar products such as dress shirts or slacks. Do not wash it with other casual clothing such as jeans or sweatshirts, which can deteriorate the integrity of the suiting fabric.

Do not overload the washing machine. Stuffing the machine with too many clothes does not allow the water and detergent to properly clean and rinse the garments. It can also cause abrasion and potentially damage garment fibers.

Use the recommended amount of detergent. More detergent does not necessarily mean that garments will become cleaner. In fact, using more detergent can actually damage garment fibers. Follow directions to ensure the correct amount of detergent is used.

Do not over wash. Certain garments, such as suiting, do not necessarily need to be laundered after each wear. Unless garments are visibly soiled or stained, they can be laundered after every five wears. Pressing in between wearing can help extend the life of the suit. This is particularly important for garments requiring dry cleaning as dry cleaning chemicals will cause suiting fabric to break down and weaken, if dry cleaned to often.

Follow the care instructions. Each garment is different. Some garments should not be washed with starch while others should not be bleached or dried with fabric softeners. Following the directions specified on the label will ensure that materials are properly laundered.