Ultrasonic to ramp up shoe production capacity in China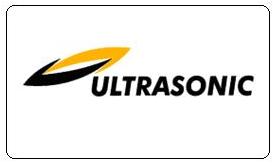 Ultrasonic AG plans to acquire a new factory complex through its Chinese subsidiary Fujian Suoli Shoes Co., Ltd., to ramp up production capacity considerably as it currently operating close to capacity limits. It plans to acquire Fujian Junhui Sport Wear Co., Ltd., ("Junhui") for around RMB 86 million (about EUR 10.5 million) in cash, due in the course of October 2012 after the signing of the final agreement. Junhui is holding liabilities in the amount of RMB 20.9 million, or around EUR 2.6 million, mostly from short term loans. Junhui does not have any operating business, but the acquisition will give Ultrasonic the rights to around 80,000 square metres of land, four newly erected production buildings, and four staff apartments that are currently under construction. The new buildings could be used for production from the Q1 2013. The factory complex is in Xingtai Industry Park in Changtai County, near Xiamen.

In addition, the company is planning a two-phase extension of the complex. Initially, it intends to construct 15 production plants and staff housing on the site. In a second phase, an additional 53,000 square metres of development land could be acquired from the regional real estate authorities, allowing further expansion of production capacity. The acquisition of Junhui will therefore enable Ultrasonic to manufacture leisure shoes for its Urban Footwear collection in-house in the future. This should allow it to ensure even better quality control, meet market requirements more effectively and raise margins. Manufacturing of Urban Footwear products is currently outsourced. In-house production is Ultrasonic's declared strategic aim in order to generate further growth impetus. Production capacity for the Shoe soles and Sandals and slippers segments will be increased by 35-45% by 2017 in the final construction phase following this acquisition.

For this acquisition and the associated expansion of production capacity, including production plant and equipment, the company has earmarked total investment of around EUR 50.5 million up to 2017. This should be financed entirely out of existing funds and the operating cash flow. The planned acquisition will enable the Ultrasonic Group to realise its present expansion plans for the next five to ten years. Conclusion of the transaction is contingent upon the owner of Junhui, and final contractual agreement. The Management Board of Ultrasonic AG expects the contracts to be signed in early October and the transaction to be closed by the end of October. The Supervisory Board of Ultrasonic AG has already approved the proposed transaction.