Revenues & net profits double at Sumeet Industries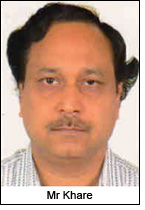 Sumeet Industries Ltd a market leader in the polypropylene and polyester POY, FDY and yarn business has witnessed its revenues and net profits galloping in the last few years. For instance, Sumeet more than doubled its revenues and also its net profits in the last two consecutive fiscal years.

In fiscal year ending March 31, 2009, sales zoomed to Rs 3.64 billion, a rise of a stupendous 130 percent (y-o-y). In the following fiscal year ending March 2011, it repeated the feat to close the year with revenues of Rs 8.18 billion, up again a staggering 125 percent.

Net profits too whizzed in the year 2009-10 by a massive 189 percent from Rs 38.2 million in 2008-09 to 110.06 million. Not to be left behind, the company posted an even more spectacular performance the year after, when net profits once again skyrocketed to Rs 344.44 million, up 211.39 percent (y-o-y).

Surat-based Sumeet started its polypropylene POY & Texturising/Twisting plant way back in 1994 with a capacity of 5 tons/day. The main machineries were imported from Neumag - Germany. After this, in 1998, the capacity of this plant was increased to 11 tons/day by adding more spinning machineries again from Neumag.

Sumeet entered the polyester business in 2004 by putting up a 40 tons/day extruder base polyester POY plant from Barmag Germany. Thereafter, the company took a big leap by setting up a 300 tons/day Continuous Polymerization (CP) plant for producing polyester chips and also expanded POY capacity to 100 tons/day and FDY capacity to 40 tons/day which was attached to the CP directly.

Sumeet started producing 140 tons/day of yarn by using PTA & MEG instead of chips resulting in cost advantage and consistent superior quality. Currently, the organisation is expanding capacity by setting up a new project to produce 100 tons/day of FDY & 40 tons/day of POY and is likely to start production in March 2012.

Sumeet is currently exporting polypropylene yarn, polyester yarn, polyester FDY & polyester chips to overseas markets mainly to Nepal, Bangladesh, Sri Lanka, Iran, China, South Africa, Syria, Egypt, Spain, Portugal, Peru & USA.

To know more about this very vibrant organisation, Fibre2fashion spoke exclusively with Mr Dinesh Khare – the Executive Director of Sumeet Industries. Mr Khare is a BTech engineer and has experience of more than 25 years in the yarn industry. He currently handles the marketing division of the organisation.

We began by asking him about the main reasons for the rapid growth of Sumeet, to which he modestly replies, "I feel it is a vision of management & professional approach, dedication of employees & workers, which are the main reasons for rapid growth".

Revealing the core values around which Sumeet Industries operates, he informs, "Sumeet is known as a quality producer & consistent supplier of its various products, particularly in polypropylene as well as polyester segment.