Investment in China's wool sector surges in Jan-Sept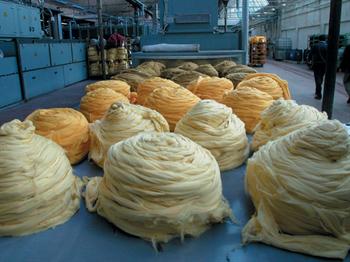 Large-scale wool dyeing and finishing firms in China invested 17.031 billion yuan from January to September 2012, registering a year-on-year growth of 47.47 percent, according to the data released by the National Bureau of Statistics.
At present, 182 wool textile projects are under construction, a decline of 34.77 percent year-on-year. Of this, 127 are new projects, showing a dip of 38.05 percent.
As of September-end this year, the number of wool textile projects that got completed is 85, down 29.75 percent year-on-year.
Fibre2fashion News Desk - China