China's raw silk exports rise in Jan-Feb'13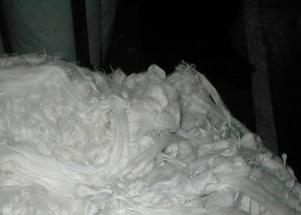 Raw silk exports from China increased in value, but declined in volume during the first two months of the current year, according to customs statistics.
The data released for the month of February shows that China exported 554 tons of raw silk valued at US$ 301.77 million.
During the initial two months of 2013, China exported 1,205 tons of raw silk, down four percent compared to the corresponding period of last year.
In terms of value, however, China's raw silk exports in January and February fetched US 581.62 million, up 12.8 percent compared with the same period last year.
Fibre2fashion News Desk - China