Shanghai home textiles association stresses on quality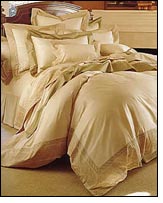 The Shanghai Home Textile Industry Association has urged its members to lay stress on quality of their products.
It has issued a notice to all member companies asking them to seriously carry out self-examination and take measures for strict implementation of standards and improve their product quality.
It has also asked its members to consciously safeguard the corporate brand image and reputation, so as to further enhance the credibility of the Shanghai home textile industry.
For the first time, the association is implementing "quality, safety and emergencies plan" for the protection of the interests of consumers, and to regulate the industry as well as to develop its functions.
Fibre2fashion News Desk - India