China's yarn output swells in May 2013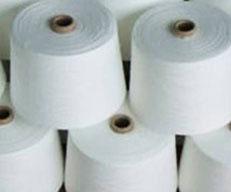 In May 2013, China produced 2.925 million tons of yarn, showing an increase of 9.59 percent year-on-year, according to the data from the National Bureau of Statistics.
On a month-on-month basis, too, China's yarn production grew by 2.14 percent.
From January to May 2013, China's cumulative yarn production stands at 13.734 million tons, which is an increase of 1.198 million tons or 9.56 percent over yarn output achieved during the corresponding period of last year.
The increase in yarn production has occurred despite demand remaining weak in May.
Fibre2fashion News Desk - China