Major changes to National OJD Program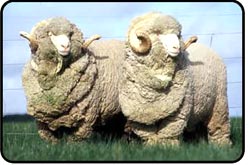 Important changes to the management of ovine Johne's disease (OJD) come into place from 31 March 2008.

In conjunction with key stakeholders Sheepmeat Council of Australia (SCA) and WoolProducers Australia (WPA) have developed a five-year program for the management and control of ovine Johne's disease (OJD).

The OJD Management Plan (OJDMP) will continue many of the arrangements put in place during the previous national plan. Surveillance information from the last two years has enabled the number of Prevalence Areas to be reduced, and the Assurance Based Credit (ABC) points have also been reviewed to more closely reflect risk.

The ABC point system will continue to underpin the trade of sheep, and provide the basis for assessing the risk of OJD in lines of sheep.

Don Hamblin, President of peak wool growing body WoolProducers Australia said, "the major differences in the new national program are the number of Prevalence Areas and their associated ABC points."

"The changes are designed to streamline the program and make it simpler to trade sheep. The ABC scheme remains the best way to minimise the risk when purchasing sheep, as well as proactively controlling and managing the disease on farm," Mr Hamblin said.

The changes coincide with the new National Sheep Health Statement (SHS) which also comes into use on 31 March 2008. The National SHS is designed to make the trading of sheep between states even easier and to help producers to understand the health status of sheep they intend to buy.