NY cotton future continues to push higher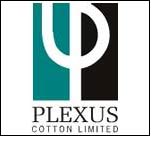 NY futures continued to push higher, with July gaining 220 points to close at 52.11 cents, while December advanced 175 points to close at 56.03 cents.

Similar to last week it was probably more the absence of able and willing sellers than aggressive new buying that allowed the market to reach its highest level since January 28.

When we analyze this V-shaped, ten cents rally that began on March 10, we notice that it started with open interest at 118'000 contracts, which expanded rather quickly to 142'000 contracts during the first six cents of the advance. However, over the last three weeks, during which the market gained another four cents, open interest has dropped rather significantly and it is now back at just 120'000 contracts.

In other words, the initial phase of this rally was sponsored by new buying, which is what we'd like to see in a bullish trend, but the more recent gains were simply a function of short-covering, mainly by speculators. The May liquidation ahead of tomorrow's First Notice Day had certainly a lot to do with this drop in open interest, but in order for this rally to continue we will need to see a more activity on the buy side.

Last week's CFTC report showed that outright spec longs added just 1'356 contracts, while outright spec shorts covered 4'401 contracts. The trade was more active as outright longs liquidated 10'493 contracts and shorts covered 5'274 contracts. Index funds bucked the trend of previous weeks and saw a net decline of 538 contracts.

It is quite interesting to look at the size of positions these various players currently hold:
• Specs longs have 3.9 mio bales and spec shorts own 2.5 mio bales
• Trade longs carry 2.9 mio bales and trade shorts amount to 10.4 mio bales
• Index funds have a net 6.1 mio bales long position

What sticks out in the above figures is the relatively large outright trade short position of over 10 million bales, while the remaining trade and spec holdings are quite small. When we exclude the Index fund position, which is purely investment driven, we arrive at a total of 6.8 mio bales in market driven longs versus 12.9 mio bales in market driven shorts, or about 2 shorts for every long.

Now when we project forward and try to guess how these various positions might change over the coming weeks and months, we can probably say with a high degree of certainty that many of these trade shorts will be bought back. As explained last week, most of these trade shorts are hedges against cash long positions and once the physical cotton is sold to mills, the futures contracts will likely be bought back. And since very little forward contracting is expected to take place over the summer months, the incentive to sell futures is not really there for the trade.

It is more difficult to guess how the outright trade long position will behave. So far that group has been taking profits as the market moved up and it may provide some additional selling in the weeks ahead, but the remaining position is not that large. And there is also the possibility that some in the trade may be jumping on this rising trend, in which case these holdings might go up.