Damas offers Italian Rosato superbly finished jewels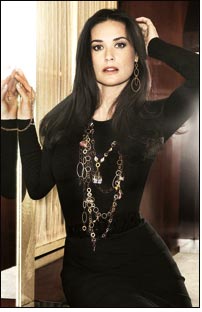 Damas, the leading international jewellery retailer in the Middle East, has unveiled one of Italy's most celebrated jewellery collections - Rosato.

Touted famously by such celebrities as Demi Moore, this bold and glamorous line of utterly feminine jewellery combines gold of every hue, from red, white and yellow with enamel in an exciting blend of textures to offer long gypsy chains, charm bracelets, drop gorgeous earrings and rings.

"Rosato celebrates the woman of individual essence who is not afraid to express her femininity. Its bold links strung with perfectly crafted motifs promises to complete the look of every fashionable woman.

Rosato's charm lies in the fact that it blends itself so effortlessly into the feminine persona, thereby widening its appeal among women of all ages," said Tawhid Abdullah, Managing Director of Damas.

It is link upon link of charming details that Rosato spreads beauty and whimsical fun. Designed by Simona Rosato, CEO and creator of the brand, this Italian collection offers superbly finished jewels which exude positive and joyous vibrance.

Simona Rosato, in whose hands gold attains a unique energy of its own, raved: "Top fashion houses have to contend with an increasingly competitive market which is changing at great speed. But the pure glamour that Rosato vouches for as a woman's birthright challenges the more established brands.

It has the ability to seek and assert special individuality, as well as indulge in what a woman believes in and values - a world where femininity revels in its own essence.