Curtain to lift on Wills Fashion Week from March 20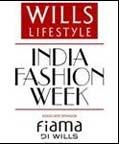 Fashion Design Council of India (FDCI) today announced that Wills Lifestyle will be the title sponsor of India's leading business of fashion event – the India Fashion Week. FDCI will partner with the esteemed sponsor Wills Lifestyle to provide a platform to the best of Indian fashion.

The fashion industry will once again address diverse fashion consumers from the Indian and overseas markets reiterating fashions role in promoting business opportunities and tracing its impact on culture and society.

Sunil Sethi, President, FDCI said, "The Wills lifestyle India Fashion Week has strongly established itself as India's largest business of fashion event in India. We are delighted that Wills Lifestyle will once again partner with us and be the title sponsor. With the belief of our stakeholders and the dream of taking the industry from strength to strength we look forward to another edition of business of fashion."

Mr. Atul Chand, Divisional Chief Executive, ITC Lifestyle Retailing said, "We are delighted to strengthen our association with FDCI with the extension of the Title and Associate Sponsorship of the Wills Lifestyle India Fashion Week. We look forward to building on the synergistic relationship and creating new benchmarks in the fashion and lifestyle space."

The Wills Lifestyle India Fashion Week is known for being a hotbed of emerging and established design talent converting the runway and exhibition area into business destinations for the Indian fashion designers.

The dates of the 13th edition of the Wills Lifestyle India Fashion Week Autumn/Winter 2009 scheduled from 20-24 March 2009. Commune Sports & Entertainment holds marketing rights for FDCI.

Wills Lifestyle India Fashion Week is an all-encompassing fashion event, which caters to the entire fashion fraternity. The "By Invitation Only" event, Wills Lifestyle India Fashion Week aims to serve as an effective platform to promote fashion design and provide industry professionals the opportunity to form trade linkages within India and globally.

WIFW offers participating designers a business presence and a series of marketing tools all aimed at informing and updating buyers, investors, corporate houses and the media.

About Fashion Design Council of India:
FDCI has taken the Indian Fashion industry global and made it a national pride. It has been instrumental in promoting the business of fashion and creating new opportunities for all stakeholders. Over the years FDCI has used various marketing platforms, seminars and workshops to promote fashion. FDCI, a not for profit organization, is the apex industry body in the field of fashion in India.

Its primary objective is to provide a cohesive platform for Indian designers and act as the mouthpiece of the industry at all relevant platforms, in a bid to promote Indian fashion - at home and abroad. FDCI is actively involved in promoting the 'business of fashion' and working towards corporatisation of fashion labels in India.