BASF to present Beauty Care Concept at in-cosmetics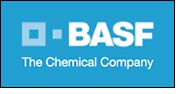 BASF presents its latest innovations for the cosmetics industry at the in-cosmetics, the international exhibition for personal care ingredients in Munich, Germany.

The exhibition, which provides a platform for more than 400 exhibitors from about 40 countries to present their know-how, takes place in Munich from April 21-23. BASF presents its extensive personal care expertise at Booth D 100 with a new look: The new Beauty Care concept represents a synthesis of beauty and care. It reflects inspiration, magic and passion on the one hand, power, reliability and quality on the other.

BASF launches newly developed thickening polymers
The first impression when using hair gels, body creams, or sunscreen lotions plays a decisive role in the overall customer experience. The product's ease of use and a pleasant consistency are important factors that end user's value. Controlling the viscosity of a cosmetic product is therefore a key concern during product development. This is where BASF's newly developed synthetic thickeners can help.

Luvigel STAR: a polymeric thickener for skin care products
Luvigel STAR is a new polyurethane based rheology modifier that provides high thickening performance, even under challenging conditions. Modern skin and sunscreen formulations contain high amounts of salt resulting from their active ingredients. Whereas most of the commonly available thickeners on the market are not salt stable, Luvigel STAR's performance remains excellent.

Additionally, Luvigel STAR can be employed in a very broad pH range. Its chemical structure insures that the thickener does not react with cationic, anionic or zwitterionic surfactants and emulsifiers and does not require neutralization. A broad range of viscosities can be achieved using Luvigel STAR, thereby allowing formulations from light lotions to thick and rich creams to be easily prepared. These formulations distinguish themselves through a particularly elegant and luxurious skin feel. Finally, Luvigel STAR simplifies the production of cosmetic formulations. Pre-swelling is not required and its liquid form allows it to be added readily at any stage of the production process.

Luvigel Advanced: a polymeric thickener for hairstyling products
Luvigel Advanced is a new multifunctional styling and conditioning cationic rheology modifier, providing thickening, conditioning and advanced setting properties. It produces a strong hold when combined with other styling polymers, even at high humidity. Gels containing Luvigel Advanced are easy to apply, offer the ability to re-style the hair and result in a pleasant sensory feel of the hair. Due to its cationic nature, the product provides conditioning eliminating the need of additional conditioning polymers. The hair remains easy to comb no matter if curly, wet or dry. The boosting effect of Luvigel Advanced allows to use less styling polymer without negatively affecting the conditioning performance. Therefore flaking is reduced.