Estethica AW11 at The Exhibition at LFW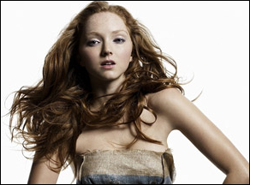 For the tenth season Estethica, founded by the British Fashion Council (BFC), will form a significant part of The Exhibition at London Fashion Week at Somerset House. Sponsored by Monsoon, Estethica has rapidly grown into the hub of London's ethical fashion industry and is highly regarded in the UK and internationally.

Over twenty cutting edge designers, chosen for their design excellence and commitment to working in a sustainable way are exhibiting this season and all adhere to at least one of the key Estethica principles of :- fair trade and ethical practice in the production process; the inclusion of organic fibres; the use of upcycled and recycled materials and fabrics.

Of the twenty two designers five - Christopher Raeburn, From Somewhere, Junky Styling, Lu Flux and The North Circular – have received BFC mentoring support including fashion business and product advice by industry experts, Bev Mailk, Susanne Tide Frater and Yasmin Sewell. The BFC is delighted that designers showcased in Estethica are now seen alongside mainstream collections in leading retailers worldwide.

The BFC thank Estethica's sponsor Monsoon for their ongoing support. Peter Simon of Monsoon comments, "Now in our eighth consecutive season, Monsoon is hugely proud to be continuing its sponsorship of Estethica. Sustainability has always been close to Monsoon's heart with the use of hand crafting and natural fabrics integral to the Monsoon handwriting. As founding members of the Ethical Trading Initiative we feel it is vital to encourage and support the emerging talent in this field. We love working with Estethica as they share our values and embody all that Monsoon stands for."

The exhibition's co-curators Anna Orsini, Filippo Ricci and Orsola de Castro continue to drive Estethica forward, bringing in new designers and supporters, raising consciousness of sustainability in fashion.

Orsola de Castro says, "Estethica nurtured eco fashion from its infancy and has helped launch it into the stratosphere. We watch with pride as our designers go further and further, becoming recognisable to an international audience and changing the way we dress forever."

Anna Orsini comments that "everyone involved in fashion, whether high end designer or high street, needs to address the issues of ethical trade asking searching questions as to the provenance and the lifecycle content of the clothes produced and sold in the UK and globally."

There are four new designers at this season's Estethica exhibition. English milliner Jacob James is known for producing finely tailored hats made from unusual and sustainable fabrics, like nettles and plastic bottles. Jeweller Kumvana Gomani is committed to creating eco-luxe pieces inspired by her childhood spent in Canada and Malawi. Meanwhile, fellow Canadian Tara St James of ready to wear label and creative collective, Study NY , says that she wants her modular , sculptural clothes to be worn and loved for years rather than months. The fourth new comer is Dr Noki, who has shown at Fashion East and launched Dr Noki's NHS (House of Sustainability) in 2008.