Zenitex's Viral Desai walks for Shilpa Chaurasiya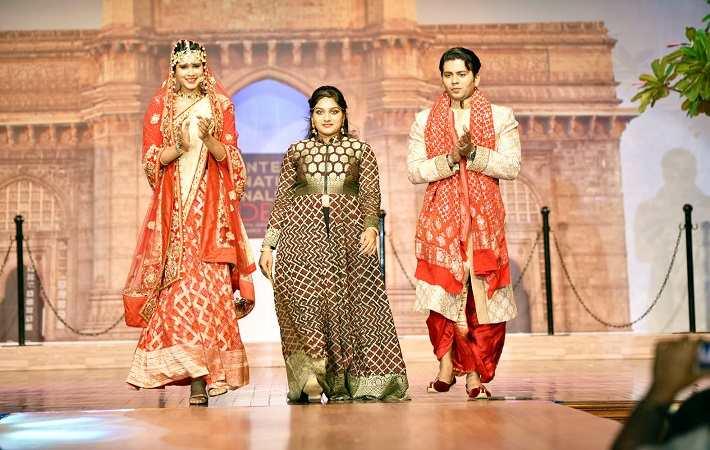 Entrepreneur Viral Desai, CEO, Zenitex, which is the most awarded company on state and national level, having won the "Best Industry of Gujarat Awards for Quality & Environmental Protection" three consecutive times and also the "National Energy Award" three consecutive times, and its Social Responsibility / Community Welfare Initiative Hearts@work Foundation which is active in Activities like Rehabilitation of Jobless Diamond Workers and Cancer Check-up and Awareness camps in various places, recently walked the ramp as a celebrity show stopper for designer Shilpa Chaurasia at Silhouettes 2016 – Internationally Desi, organised by B D Somani Institute of Art and Fashion Technology, in Mumbai.

Alongside Viral Desai, as show stoppers, other designers had actors like Husain Kuwajerwala and Hrishita Bhatt. In the past even John Abraham and Vicky Donor fame Ayushman Khurana have participated in this show.

With the changing scenario on the environmental front, issues such as global warming, acute water shortage, growing population, illnesses related to polluted air and fading energy resources have sprung up. Owing to which even in India a slow transformation for a change has begun. Due to which Business Celebrities like Viral Desai who are active in environmental protection and energy conservation drives and have made constant contributions to this cause and have taken the mantle of enlightening the coming generations in such a way that it will preserve a healthy environment for the future generations to come, was selected to be a Brand Ambassador. By getting the brands endorsed by Business Celebrities like him and making them brand ambassadors, will encourage the new entrepreneurs walk the path of Successful Business, based on Energy Conservation and Environmental Protection techniques and Social Responsibilities / Community Welfare initiatives. Such Brand Ambassadors are the need of the hour. The society has begun to recognize this breed of entrepreneurs and have started to inspire them for a better future.

Designers Hemant Trivedi and Archana Kochhar, along with other fashion industry personalities like Ela Dedhia, Meher Castelino, Naren Mukhi, Amit Goyal, and Rahul Mehta were present at the show.

.