Thailand's IRPC to boost propylene output by 2015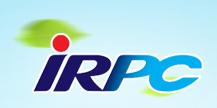 IRPC, Thailand's fourth-largest petrochemical company is planning to invest about US$ 1 billion to expand its production capacity and thereby double its earnings over the next three years.
The new petrochemical plant, when it goes operational in 2015, will increase IRPC's propylene production by about 80 percent, Business Week quoted IRPC President Atikom Terbsiri as saying.
Besides, capacity expansion, the company also plans to develop some land in Rayong and southern Songkhla province into earning sources by setting up solar and wind power plants.
Fibre2fashion News Desk - India