US cotton acreage forecast to decline in 2015: USDA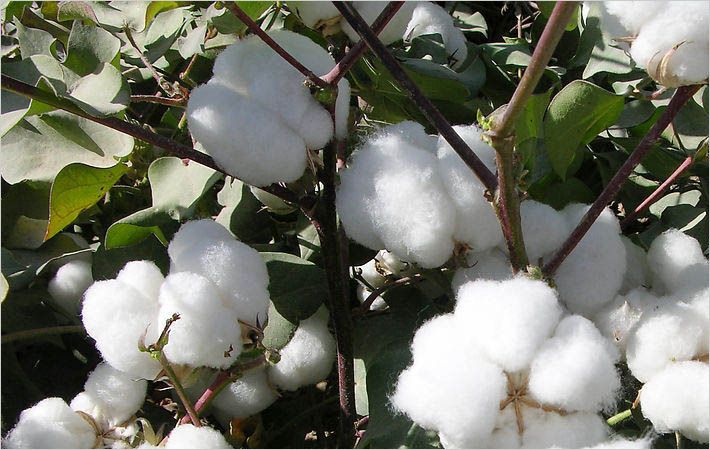 The latest cotton report of the USDA revealed that US cotton area in 2015 is projected to decline after last season's expansion.

Quoting a National Agricultural Statistics Service's (NASS) Prospective Plantings report that surveyed farmers as of March 1, the report said, cotton producers intend to plant 9.55 million acres in 2015.

The initial projection is nearly 1.5 million acres or 13 per cent below 2014's actual plantings and Upland area is estimated at 9.4 million acres in 2015, while extra-long staple (ELS) area is forecast at 150,000 acres.

As of April 5, 2015, cotton plantings were underway in a few states with 2 per cent of the expected area planted, compared with 6 per cent for both last season and the 5-year average.

US cotton acreage is expected to decline this spring as estimates for 2014/15 production exceed demand and stocks are projected at their highest, while the average farm price is estimated at its lowest since 2008/09.

Also, relative cotton prices for 2015/16 have favoured competing crops over cotton as planting decisions are finalised.

According to the 2015 Prospective Plantings report, all four cotton belt regions are projected to plant fewer acres of cotton.

The Southeast and Delta are expected to plant more soybeans in 2015 than a year ago, while the Southwest is forecast to plant more corn.

Overall, the 2015 upland cotton area is estimated to account for 20 per cent of the cotton belt total for the three crops, the lowest since a similar percentage occurred in 2009.

The Southwest is expected to plant nearly 6 million acres of upland cotton in 2015, about 490,000 acres or 7.5 per cent below 2014 and 10 per cent below the 5-year average.

However, the Southwest is projected to account for more than 60 per cent, the highest in over a century of total US upland cotton acreage in 2015.

"Consequently, production prospects in this region will play a significant role in the total U.S. cotton crop in 2015," the report noted.

In the Southeast, 2015 cotton plantings are expected to decline 18 per cent from a year ago to 2.2 million acres and region is projected to contribute 23 per cent of upland acreage, similar to the 10-year average.

For the Delta, area is expected to fall 27 per cent in 2015 to a record low of 1.1 million acres as the region's producers anticipate planting their largest soybean crop ever.

The Delta cotton area will account for only 11 per cent of the US upland acreage in 2015, compared with the 10-year average of 20 per cent.

Meanwhile, limited irrigation supplies in the West are expected to reduce the area planted to a number of row crops, including cotton.

In 2015, upland cotton area is estimated to decline 30 per cent from 2014 to only 175,000 acres again the lowest in nearly a century.