North eastern handicraft gains popularity in Ludhiana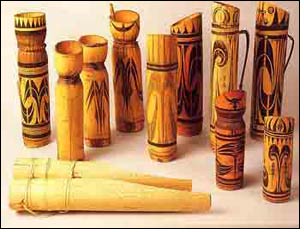 Northern-Eastern Handicrafts in association with Handloom Development Corporation has organized a craft exhibition in Ludhiana. The expo which began on September 3 will continue to attract onlookers till September 15 at Punjab Agricultural University.

Main products that are being displayed here are made using bamboo and cane that are beautifully created by the craftsmen of Assam and Tripura. The range of items showcased here includes decorative items, wooden sculpture, wide range of ornaments and furniture that are extremely modern and stylish.

Beautiful pen stands, baskets, lamp shades and book racks all are gaining extreme popularity among the children. The light weight and trendy furniture is a big hit among women of the region.

The artisans are overjoyed with the response they have received so far from the visitors and are hopeful that as the expo will gain momentum there will be rise in footfalls that would automatically increase the sale of their exclusive products.