CITA denies certain stretch denim fabric short supply requests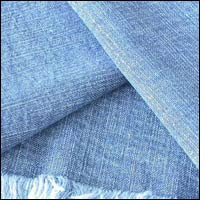 The Committee for the Implementation of Textile Agreements (CITA) has determined that certain stretch denim fabric, as specified below, is commercially available in the CAFTA-DR region.

On May 13, 2009, CITA received four requests for commercial availability determinations ("Requests") from American Design Industries ("ADI") for certain stretch denim fabrics. On May 15, 2009, in accordance with CITA's procedures (73 FR 53200, September 15, 2008), CITA notified interested parties of the Requests, which were posted on the dedicated website for CAFTA-DR Commercial Availability proceedings.

In its notification, CITA advised that any Response with an Offer to Supply ("Response") must be submitted by May 28, 2009, and any Rebuttal to a Response must be submitted by June 3, 2009. On May 27, 2009, Denim North America ("DNA") submitted Responses to each of the four Requests. On May 28, 2009, Cone Denim/International Textile Group ("Cone") and American Cotton Growers/Plains Cotton Cooperative Association ("ACG") also submitted Responses to the Requests. On June 1, 2009, ADI submitted Rebuttals to each of the three Responses.

The specifications of the four fabrics that are the subject of the Requests are nearly identical, such that the Requests, Responses and Rebuttals from interested entities are identical in terms of the claims and assertions made regarding a responder's ability to supply the subject products. Therefore, for the purposes of this Memorandum, the Chairman will organize the report and analysis of the Responses and Rebuttals by responder.

Submissions on the Record of the Proceedings:
Requests by American Design Industries:
In each of the four Requests, ADI asserted that it had conducted sufficient due diligence by contacting 31 potential suppliers in the CAFTA-DR countries, including 22 mills and 9 official associations. ADI stated that it had attempted to source the subject products in the United States by contacting three U.S. industry associations and three U.S. companies that were located on a webpage provided by the Department of Commerce's Office of Textiles and Apparel ("OTEXA").

ADI claimed that the three companies it contacted in the United States, ACG (identified by ADI as "ACG Denim"), Pro Textiles, Inc. and Pride International Corp., were identified on the OTEXA website as all U.S. suppliers of apparel fabrics of twill denim. ADI asserted that it had not received any response to its inquiries from Pro Textiles, Inc. and Pride International Corp., and that ACG had indicated in an email response that it could not supply the subject fabrics.

Based on these efforts to source the subject fabrics in the United States, as well as other unsuccessful attempts to source the fabrics from suppliers in other CAFTA-DR countries, ADI claimed that the subject fabrics were not commercially available from a CAFTA-DR supplier.

ADI's Initial Due Diligence involving U.S. Suppliers: ADI's Requests described the company's due diligence efforts to source the subject fabrics from CAFTA-DR suppliers, including potential suppliers in the United States. The company stated that not only had it contacted three U.S. industry associations, it had contacted three individual companies ADI identified as "all denim companies listed under the official OTEXA database." CITA deemed, for the purposes of accepting the Requests, that ADI's due diligence was reasonable under the requirements of Section 4(b)(3) of CITA's procedures.