Mills to remain reluctant to pay up for cotton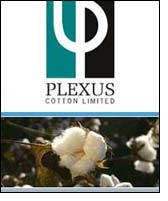 The bulls failed in what was their third attempt since July 21 to take out the technically important 65 cents resistance level. This time around it was probably just bad timing, as outside markets started to fade and the dollar gained strength, which canceled out the strong upside momentum of recent weeks that had been fueled by new spec buying and worries about the US crop.

Even though the Mid-South enjoyed a short dry spell this week, which helped to temporarily calm the nerves of traders, there is another front with severe thunderstorms sweeping through the region as we are writing this report on Thursday evening. Furthermore, temperatures have remained on the cool side, which raises fears that the later planted fields may not reach full maturity. With more unsettled conditions forecast for next week, weather stories will probably reclaim their spot in the limelight over the coming sessions.

Mills remained reluctant to pay up for cotton as can be seen from today's export sales report, which showed that just 76'600 running bales of Upland and Pima were purchased last week. Over the last three weeks export sales totaled just 225'000 running bales, although we need to keep in mind that the US has only a limited amount of old crop cotton left for sale and that new crop cotton is not yet on the radar screen due to the many uncertainties surrounding the crop. In other words, we need to take these low export sales numbers with a grain of salt because traders cannot sell what isn't there.

Last week we mentioned the macroeconomic picture as one of the reasons for our friendly long-term outlook and we would therefore like to elaborate on that topic in greater detail. Ever since the financial crisis started to unfold last year, analysts have been arguing whether the ultimate fate of the economy would be deflation or inflation. As strange as this may sound, both camps could be right, depending on their vantage point!

Everyone seems to be are in agreement that the massive amount of debt that is burdening the United States - and so many other developed economies - is simply unsustainable! However, deflationists argue that this debt will lead to massive defaults and thereby crush asset values, along the lines of what happened during the Great Depression or the South Sea Bubble. Proponents of an inflationary scenario on the other hand believe that governments will not stand by idly and will fight deflationary forces with the help of the printing press, thereby monetizing the debt.

During previous periods of deflation, like the Great Depression, currencies were still on a gold standard. Therefore, governments were unable to simply print money at will and this caused financial systems to implode. As a result all the excesses that were created during a preceding boom were purged from the system and the business cycle would eventually start over with a clean slate. However, when we have a fiat currency system, where currencies are not pegged to a tangible asset like gold, governments are free to print as many dollars, Euros or British Pounds as they feel is necessary to pump deflating bubbles back up.