PPR's 5-year sustainability plan across luxury brands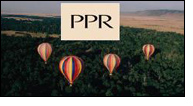 PPR, through its sustainability department PPR HOME, announced a set of core targets to achieve across its Luxury and Sport & Lifestyle brands by 2016 at the company's Annual General Meeting.

Additionally, a 5% stake in Wildlife Works Carbon, LLC has been acquired as part of PPR's long-term sustainability strategy for the Group.

In this next phase of PPR's sustainability efforts, a multi-tiered action plan over the next five years is in place to leverage the benefits gained from a Group Environmental Profit & Loss Account (E P&L), while reducing and managing PPR's social and environmental footprint.

"Our pursuit of operating on a more sustainable level across all areas of our business is integral to our business plan and to the longevity of our businesses. The next five years are pivotal and we now have a clear view of what we want to achieve, and the actionable targets we need to take to get us there," said Francois-Henri Pinault, Chairman and CEO, PPR, "We are confident that this type of innovative, sustainability-driven approach will ultimately generate new business revenues from sustainable products and services and create new business models for us as a Group."

As a comprehensive and progressive approach to sustainability, the E P&L analysis and 2016 targets function together as a complimentary approach. The Group E P&L will help in identifying new opportunities across the supply chain to enhance the sustainability of PPR's products and to ultimately implement efficient and innovative initiatives to reduce the environmental impacts from the sourcing of raw materials, processing, manufacturing, and distribution of the Group's products.

In the interim, the defined targets will drive the Group to reduce and manage the impacts associated with the production of the products of all PPR's Luxury and Sport & Lifestyle brands. Additional corporate and brand-specific targets will be introduced as needed to adapt to challenges encountered.

Key areas of focus during this period are the reduction of CO2, waste and water; sourcing of raw materials; hazardous chemicals and materials; paper and packaging; and our supply chain. A set of specific targets in these areas to be achieved by 2016 include:

• Evaluating all our key suppliers a minimum of every 2 years and helping guide them to meet best practices and adhere to PPR's code of conduct.
• Reducing our carbon emissions, waste and water usage resulting from the production of products and services by 25%, while accounting for the growth of our business. All remaining emissions from scope 1 and scope 2 of the Greenhouse Gas Protocol will be offset annually. PPR will continue to partner with offset programs that contribute to the welfare of the community and the conservation of biodiversity in its regions of operations.
• 100% of paper and packaging for PPR will be sourced from certified sustainably managed forests with a minimum of50% recycled content.