LyondellBasell to showcase short glass fiber reinforced PP at VDI Plastics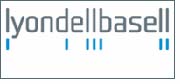 LyondellBasell Industries will feature its advanced polypropylene (PP) compounds at the Plastics in Automotive Engineering technical conference, which is organized by the Association of German Engineers (VDI). The conference will be held on March 25 and 26 in Mannheim, Germany.

Short glass fiber reinforced PP in front end applications
LyondellBasell's exhibit will include glass fiber reinforced polypropylene used in major structural components. The new VW Tiguan compact SUV's front end was produced using a short glass fiber reinforced PP from LyondellBasell.

This application represents one of the first times a compounded short glass fiber PP has been selected for an automotive front end application, an area historically the domain of conventional metal or other engineering plastics.

By optimizing the polymer matrix and using an advanced additive package, LyondellBasell's experts were able to create a grade, Hostacom G3 R05, which combined greater impact resistance with unprecedented stiffness to achieve a flexural modulus of over 7000 MPa on test bars.

Weight savings in body panels
Other new developments to be highlighted include advanced PP materials for body panels. The use of a talc-filled Hifax TRC 280X resin in the roof spoiler and the tailgate outer panel were firsts for Ford's new Kuga crossover model. Compared to steel or engineering plastics, these materials deliver both cost and weight savings. The specifications for the material were extremely stringent; low thermal expansion was essential given the close integration with the rest of the steel bodywork; and high stiffness was equally important.

Soft-touch and aesthetics in automotive interiors
A new Softell PP compound by LyondellBasell will also be featured. The innovative resin was selected by Italian commercial utility vehicle producer IVECO to manufacture the door panel of its recently launched Eurocargo truck model. This new resin enables the production of interiors which provide warm, soft-touch qualities. The door panels also match the surrounding surfaces from an aesthetics standpoint and provide excellent finish and color consistency.

Compared to competitive interior resins such as painted ABS, Softell compounds offer additional advantages such as good processability, making cost savings of up to 40 percent possible.

Low-emission PP compounds meet demands of premium car manufacturers
LyondellBasell's new low-emission interior PP compounds will also be exhibited. By using new high-purity base resins, the company has developed a new family of Hostacom compounds with reduced emissions to less than a third of those emitted by existing PP compounds according to VDA 278, a test method of the German Association of Automotive Manufacturer (VDA). In accordance with VDA 270 odor standard for automotive interiors, these new compounds show as well improvements in terms of odor in comparisonto current PP compounds.