'Need to uphold garment workers' rights'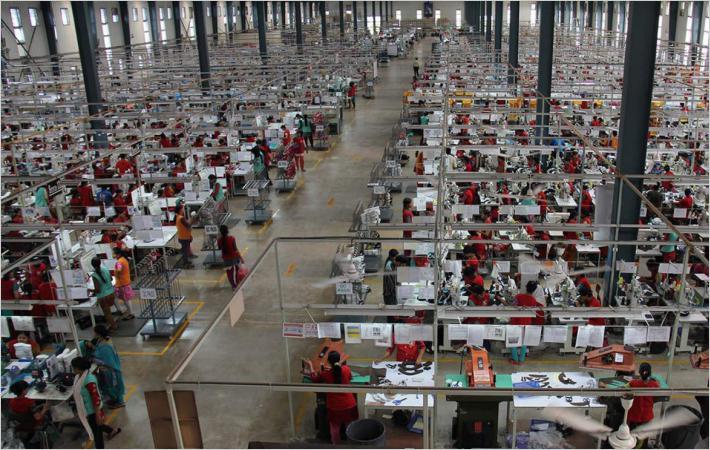 Ahead of the third anniversary of the Rana Plaza tragedy that killed over 1000 garment workers in Bangladesh, the 2016 Australian Fashion Report has underlined the pressing need to accelerate efforts to uphold the rights of workers throughout the entire apparel industry supply chain.

There are presently 14.2 million people in forced labour exploitation and 168 million child labourers scattered across the global economy, says the report. Many of this number are forced to work in the farms and factories that feed the apparel industry. For millions of others working in the industry, wages remain so low that they are unable to lift themselves and their families out of poverty.

The Australian Fashion Report sheds light on what the industry and individual companies are doing to address forced labour, child labour and exploitation. Each report - since the launch of the first in 2013 - has tracked the progress within the industry. The change since 2013 has been significant.

In the latest edition, Behind the Barcode, a project of the Baptist World Aid Australia that brings out the Australian Fashion Report, 87 companies were assessed, and were awarded a grade from A to F based on the strength of their labour rights management systems to mitigate the risk of exploitation in their supply chain. This report marks a significant expansion of the work of previous reports adding 50 per cent more companies, updating the research and adopting a new and enhanced rating tool. Seventy eight per cent of the companies assessed directly engaged in the research process - up from 54 per cent in the first report.

Fairtrade companies, though still relatively niche, remain the standout when it comes to strong labour rights management. Etiko and Audrey Blue (inc. Mighty Good Undies) both received A+ grades. The next best performer was one of the world's biggest fashion retailers, Inditex (Zara), which received an A grade. Australian brands Cotton On Group, APG & Co (Saba, Sportscraft, Willow, JAG), Country Road Group and Pacific Brands all received a commendable B+.

The past 12 months have seen some substantial improvements in reported company performance, with APG & Co, Industrie and David Jones being the most significant. APG & Co demonstrated that it had substantially traced back to the inputs stage of its supply chain (it knew who its fabric suppliers were), and that it sourced from predominantly unionised factories for its final stage of manufacturing. Industrie demonstrated that it had significant traceability back to its input suppliers, and that it had begun work to understand what percentage of its factories were currently paying a living wage. David Jones results reflect a strong uptick in investments to improve labour rights, significantly improving traceability and the quality of its auditing and supplier relationships.