Dilo to show staple fibre nonwoven production line at ITMA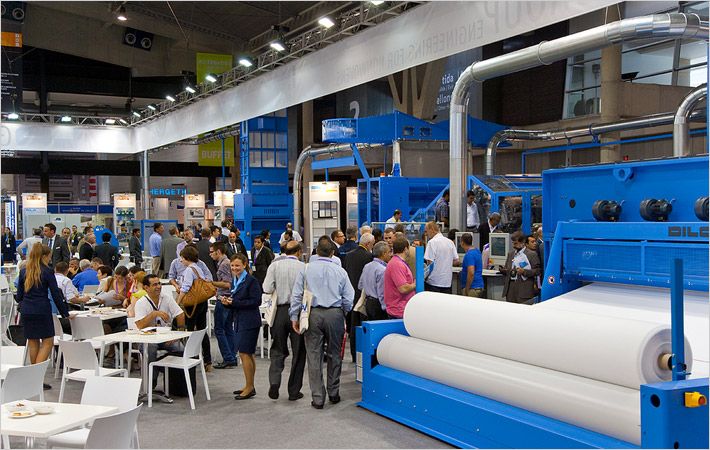 Producer of complete staple fibre nonwoven production lines, Dilo Group is exhibiting complete lines to show the latest developments in all components at ITMA 2015 in hall H3, booth no. C104.

"This includes fibre preparation like opening and blending from DiloTemafa, card and card feeding from DiloSpinnbau, followed by crosslapper and needlelooms from DiloMachines," a Dilo press release informed.

Dilo will show a staple fibre needling line for the production of technical textiles in wide working width which is especially suitable to produce geotextiles.

Fibre preparation from DiloTemafa starts with a bale opener BTDL, which is suitable for processing longer fibres, while the carding willow KW combines in the preopening stage, good pre-blending and preopening.

"It is also designed for processing longer fibres and new design elements allow longer cleaning intervals with reduced cleaning time," the German company said.

The VRS-P feeder combines the principle of volumetric precisely charged feeding, with the characteristics of a vibration chute feeder and eliminates a conventional large trunk on the top.

This results in a better and more homogeneous distribution of the fibre flocks, while a lower ceiling height of the building reduces the costs for the construction of the factory and its operating expenses.

The fibre flock matt is condensed by a vacuum delivery apron for a better uniformity of the fibre mass distribution and additional flaps control the fibre distribution over the working width.

Card feeders of the VRS series are especially adapted for medium-fine to coarse and medium to long staple fibres.

The newly developed card 'VectorQuadroCard' incorporates a completely new modular transfer group between breast and main section.

"The flexible and quick change of this transfer group makes possible three different card types," it explained.

"The model series VQC uses four workers per stripper pairs of rollers on the pre-opener and five workers per stripper pairs on the main cylinder, while the delivery system is also very flexible and may be combined in different variations," it informed.

The new crosslapper type Super-DLSC 200 allows electro-mechanical speeds of up to 200 metres per minute for web infeed speeds, depending on the fibre specification.

It aims at reducing a possible bottleneck for the total throughput of the complete installation and at the crosslapper infeed, Dilo has installed the proven CV1A web regulation system for an improved evenness of the needlefelt.

This very high web infeed speed has been made possible by a further increase of the drive power within the 3-apron-layering technology.