Ambiente expo - a platform for Peruvian handicraft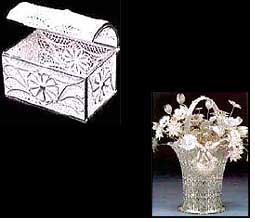 Peru is a developing country and to earn foreign currency it needs to increase its trade with various countries. This year in a joint effort, the Commission for the Promotion of Peru (Promperu) and seven Peruvian companies will promote Peruvian exquisite handicrafts, giftware and decoration items at Ambiente International Show from February 8 to 12 at Frankfurt.

This is one of the most important shows in Europe with participation from more than 80 countries. The show will provide a great opportunity for Peruvian companies to showcase their national handicrafts in front of international buyers.

By creating awareness among the visitors here in Ambiente expo, the country aims to attract importers to the Peru Moda 2008 to be held in the month of March. By this the country expects to improve trade with different countries.

Visitors at Ambiente International Show can get a glimpse of, the modern and avant-garde to the traditional design-orientated gifts, jewelleries, home accessories, and textiles artifacts from various participating countries.