Elie Tahari uses IBM Cognos & eServer to identify new fashion trends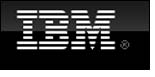 Global fashion designer, Elie Tahari, announced that the company is using IBM business intelligence technology to help gain greater visibility into customer buying habits, merchandising, and supply chain to make better use of information and become more responsive to customer needs. Since implementing the system, the retailer has been able to more effectively target new customers and boost sales by more than 10 percent, while cutting operating costs.

As a fashion designer with global operations, Elie Tahari's collection changes from season to season throughout the year. It was critical for the retailer to get better visibility into their supply chain to keep up with customer demand for changing clothing line based on season's trends and geography. With the new business intelligence solution, Elie Tahari now has been able to achieve more than 30 percent savings in managing their supply chain and transfer of merchandise from warehouse to the stores.

In today's new economy, retailers are challenged to attract new customers and create advocates for their brand while driving down costs. If the right merchandise is placed in the wrong location, such as in the back room, instead of the front of the store, retailers risk not only losing short-term profitability, but long-term consumer loyalty and interest. Through the use of advanced real time analytics, Elie Tahari has successfully been able to address this challenge and address the new shopping paradigm.

To date, the solution has helped Elie Tahari employees gain better visibility into all of their critical business information, such as trends around customer orders.The software helps identify best selling sizes across product lines, popularity and demand for a particular item, or colors in fashion for the season. Based on gaining visibility into customer demand from previous years, they are now able to predict upcoming demands -- for example, the retailer can now anticipate a high demand for "yellow halter dress" for the spring season in New York and would now be able to get the right amount of dresses with the right sizes available in stores in New York.

In addition, the IBM software also helped reduce the risk of manual reporting errors by moving to a new electronic system. In the past, it would take days for information to be manually compiled. That information is now updated every 5 minutes and can be viewed by all departments across the company, irrespective of location in any part of the world. With real time access to information across their stores worldwide, channels and supply chain, retail managers, designers and merchandisers now have detailed information on buying patterns in different parts of the world, so they can ensure they have the optimal assortment of merchandise to satisfy customer needs.

"The IBM business intelligence system has significantly helped us gain visibility into our customers' needs. With efficiencies that have been brought into our day-to-day transactions, this system has saved Elie Tahari several millions of dollars annually and has paid for itself many times over," said Nihad Aytaman, director of business applications, Elie Tahari. "IBM technology has helped us bring the kind of innovation in the high fashion industry that is helping us position ourselves better than the competition by creating brand loyalty for our products."