'ROZ will be a non-starter for several reasons' – Textile expert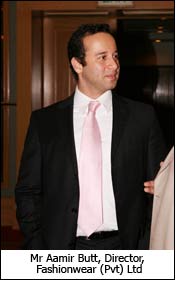 Mr Barrack Obama, President of the United States, had recently declared that the US would provide tariff free access to textile and apparel products manufactured on the Pakistan-Afghanistan border regions to be called Reconstruction Opportunity Zones (ROZ's).

He had also added by saying that the duty free access would be provided on select textile and apparel products irrespective of the origin of the raw materials used in these products. This he said would go a long way in generating employment in the region.

But the textile and clothing industry in Pakistan is far from excited on hearing the proposal. Experts aver that, there is not a single unit remotely connected to the sector in the border areas, so this policy would be a non-starter in the short term.

One more drawback that the policy carries, say experts, is that, it excludes the largest variety of products that is exported to the US from Pakistan; Cotton knit shirts and cotton trousers which account for 90 percent of all clothing exports to the US.

The bill also carries with it stringent labour law standards, the adherence to which would be one of the key parameters to getting the duty free access for these products and the Pakistan government would need to file regular reports on the observance of these norms.

Fibre2fashion took the initiative to speak to a few industry leaders from the textile and garment sector to understand whether the proposal would be actually viable. We first spoke to Mr Imran Lateef, Director of Texlynx, a textile sourcing company.

In 1998, the founder, Mr Lateef, had the vision to make Texlynx one of the leading sourcing companies in Pakistan. Now, with 10 years behind it, Texlynx is one of the largest buying houses in Pakistan with more than US $50 million in sales.

Mr Lateef commented to the point by observing that "It has absolutely no benefit and no meaning to textile industry here. These areas are the most disturbed and high security risk areas for last so many years".

He added by saying, "Nobody will dare to go there and put up an industry, whatsoever the incentives made available; however it may promote some kind of illegal exports by creating and setting up companies on paper only and thereby misuse the law".

Mr Aamir Butt, Director (Marketing), of the Karachi based, Fashionwear (Pvt) Ltd. was more forthcoming. Fashionwear is a production house set up way back in 1965 and is in the production of dyed fabrics and manufacturing of garments for global brands.

Giving an far-reaching reply he said, "The most important out of all the factors would be the security issue and would a investor feel secure, which is a big 'No' and initially, it will be a promised land, where many industries, if they evolve, will attract foreign investors".